Our authors | Massimo Tagliaferri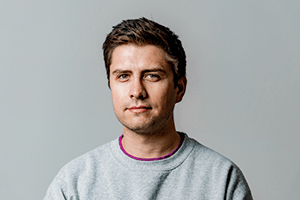 Massimo Tagliaferri, together with Simone Esposito, is the founder and author of this site who has been strongly desired, loved from the beginning and followed daily by working with great passion.
But who is Massimo, where does he come from and what did he do in life? We find out immediately in this short presentation of the author. It can also be found on social media. Do not hesitate to visit him.
Linkedin
Twitter
Who is Massimo?
Massimo Tagliaferri was born in Bologna in 1986, where he grew up cultivating his great passions from a very young age: of course football, obviously video games and, with great surprise for everyone, the school.
Video games and schools contributed a lot to the future of Massimo, because in high school he met Simone, also passionate about video games, and together they finally discovered the passion for card games that would accompany them for a long time.
These passions and friendship have increased to the point of bringing Massimo to Milan to study computer engineering and to share a house with Simone, this experience that coincided with the first raids in the Casino di Campione di Italia first and of Sanremo then.
Computer knowledge, passion for gaming and for the game, digital and non -digital, have grown to the point of making Massimo decide, together with Simone, to give life to a site with which to be able to share everything with an audience capable of recognize its value.
What does Massimo do?
Massimo Tagliaferri for casinos-near-you.com, in addition to being founder and author, is directly in charge of entering the specific merit of the computer issues, whether it is the analysis of a new online casino to be reviewed that in the case of a more technical guide guide null
The same applies to the news section of the site, for which Massimo deals with all the news concerning the world of igambling from a technological and IT point of view, instead leaving any update in terms of communication, regulations and commercial possibilities to Simone null
Beyond casinos-near-you.com, born mainly out of passion, the career of Massimo Tagliaferri was entirely dedicated to the web working first as a programmer and then as a chief-party in any of the most important studies in Milan, where he still lives and who has chosen As a house also for his twins born in the same year as this site.
In conclusion
To conclude, we can say that any response on a technical/computer level I need to receive talking about digital game or the choices of the site, it is the maximum person indicated with whom to get in touch, just as his news is to follow more carefully !