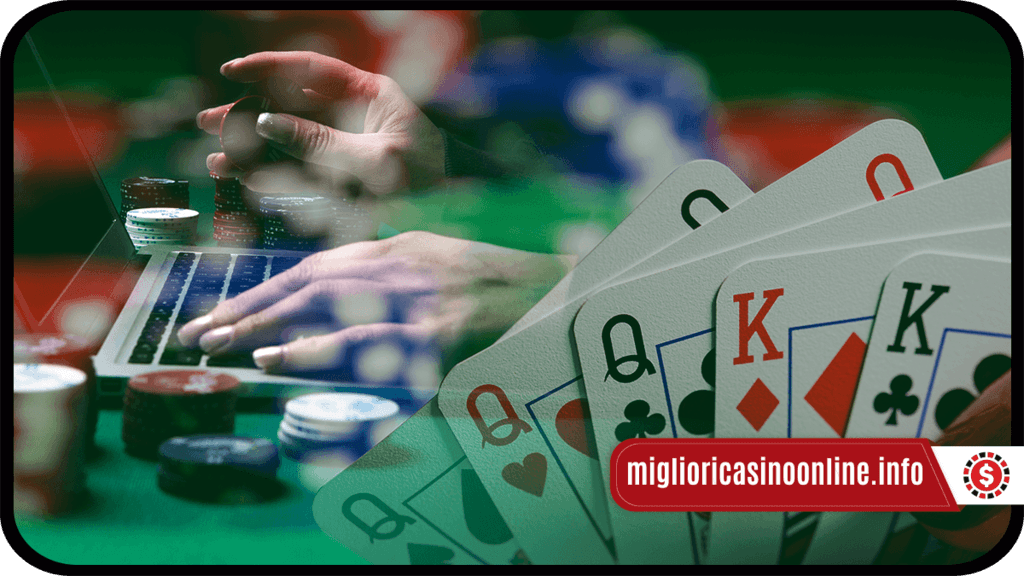 Las Vegas does not know how much play poker online
No it is not madness and not even a tour of words, but a fairly curious fact came out during the Covid-19 emergency in the United States.
Digital game are not available in Nevada
Of course, the Covid-19 emergency, together with many activities all over the world, the more if linked to entertainment, it has closed the doors to the almost a thousand casinos present in the United States, of which most of them are in Nevada, home of the game D 'Azzardo is in which Las Vegas shines.
With the closure of the rooms, the whole game has become digital, becoming also one of the favorite pastimes from the US quarantine, reaching truly huge growth peaks in New Jersey, Pennsylvania and Delaware, but the curious figure is that this research has Having made "jump out" that in Nevada it is not possible to collect this data by virtue of a different regulation.
To make this news curious is the fact that for the digital game, in particular speaking of online poker, Nevada has always been a little pioneering to say the least: it is precisely in this state to have legislated first regarding online poker, also becoming the first to propose it to the United States.
The state of Nevada and the digital game
The reason for this lack of data relating to the volume of games played and, above all, of economic flow is due to the fact that in Nevada the digital and traditional game are not only equated, but are even within the same registers and of the same reports.
In short, the relationship between Nevada and gambling is always out of any scheme and in any case "in derogation" compared to federal standards: once again the game and the players, as well as the business generated, remains covered by a veil of Mystery thanks to the rules that make Nevada, at least speaking of Gambling, a world apart from the other forty -nine states.
Nevada, Las Vegas and all the mythical charm that represent for players around the world can only come out further after this umpteenth proof of the mystery that characterize them, but it must be said that in this case it was also lost an opportunity
Our conclusions
It would have been unimaginable to be able to collect national data on the activity of the game exclusively online when the traditional gaming rooms were instead closed for months: the Covid-19 unfortunately offered the opportunity to collect them and many other states have had the opportunity to publish theirs, But the state of Nevada instead did not allow it. Now we expect to see if Arms/Adam He will offer us similar data regarding USA.